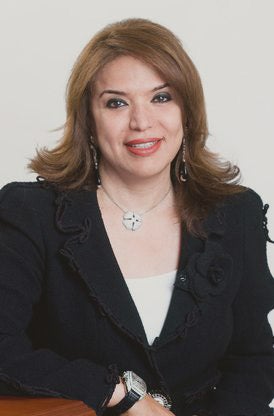 In 2014, she was appointed as the Deputy Group Chief Executive Officer of one of her country's largest banks, the National Bank of Kuwait, after being CEO of the bank for four years. In 2012, she was named amongst the top 100 most powerful women in the world by Forbes; and as the 8th most powerful Arab woman by Arabian Business. In total, she has more than thirty years of experience in banking as well as strategy and planning. She was previously chairwoman of Egypt's AlWatany Bank, director of Mobile Telecommunications Company KSC, and board member of the International Bank of Qatar.
"Shaikha Al Bahar". 2017. Wisemuslimwomen.Org. Accessed June 10.

"100 Most Powerful Arab Women 2012". 2012. Arabian Business.