About the website
ISMAHA publishes biographies, significant legal cases affecting women's lives, and reflective blog posts from women in the local and diasporic community, as well as events which describe the lived experience of women past and present. Our research focuses on the life and work of Arab women or women living in the Arab world, but  we accept submissions about women from all over the world. We explore a variety of experiences from the lives of famous women to those living ordinary lives, reaching beyond discourse on gender and world views to illuminate the varied experiences of women across the Arab world.
All Women
From Queen Zenobia of Palmyra, to Architect Zaha Hadid, to HBKU College of Humanities Dean Amal Al Malki, explore the biographies of women across time: Queens, homemakers, pathbreakers, and revolutionaries.
Women and the Law
Laws governing women in the Arab world have a variety of sources from both Islamic and Western law.  Explore some of the key historical cases and new developments that continue to impact women today.
Community Voices
Community members reflect on the impact of laws and gender disparities on their lives through writing and art. Read blog posts from thinkers and activists exploring the impact of gender on their lives and what it means to be a woman.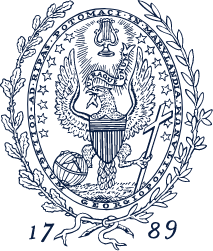 About us
ISMAHA is a project led by Georgetown University in Qatar faculty and staff. The project contributors are experts in gender studies, history, culture and politics. The project also hosts a multiplicity of passionate voices of activists, rising scholars, and bloggers with curious and creative insights on women in the Arab World. The site is open to global contributions from creative minds, students, scholars, activists, and experts–men and women from the global community, who aspire to shed light on the lived realities of women.
Design Concept
Our design concept is simple. We chose black because it carries a specific cultural weight. It is associated with negative connotations, and it often represents a specific disempowered identity of Arab women. By using black, we aim to change the The featured images are displayed on a black background in order to overcome the negative connotations of the color especially as it is associated with the disempowered identity of Arab women. Black is paired with gold, a color with a positive connotation in the cultural context.  Color plays with images throughout the site help spotlight the narratives and contributions of the women we highlight.