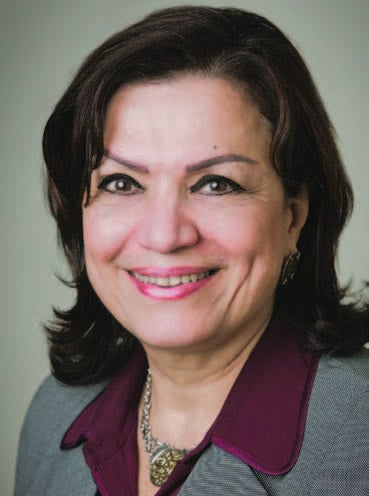 A lawyer who facilitated the enactment of Egypt's first Khul' law in 2003, giving women more power and autonomy over their marriage by allowing them to divorce their husbands. She was a member of the committee of 50 responsible for drafting the latest constitution of Egypt as well as a member of the National Council for Human Rights who emphasized that gender justice must be attained through Egypt's local Constitution. She is an active contributor to the development of national economic legislation and a founding member of Zulficar & Partners Law Firm.
Mahgoub, Mohamed Abdo. 2015. Customary Laws and Social Order in Arab Society. 1st ed.
Newcastle upon Tyne, United Kingdom: Cambridge Scholars Publishing. (pg 56)
"Mona Zulficar". 2017. Who is she in Egypt?. Accessed May 8. http://whoisshe.wmf.org.eg/expert-profile/mona-zulficar.
"Mona Zulficar". 2017. Zulficar & Partners. Accessed May 8. http://www.zulficarpartners.com/people/mona-zulficar/.