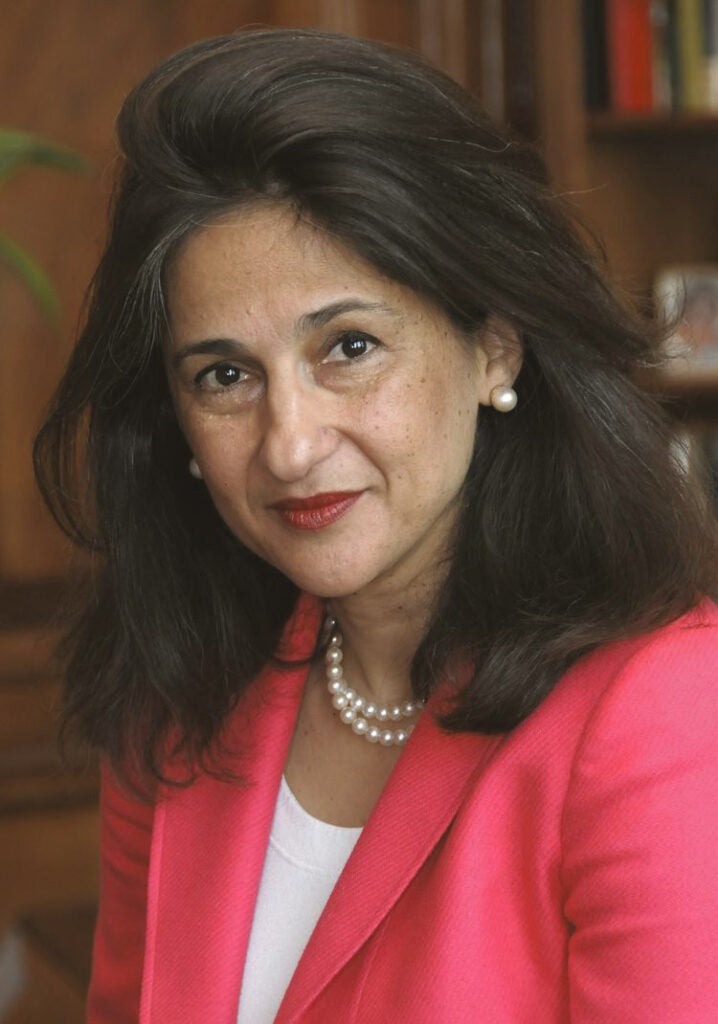 A renowned Egyptian economist who was the youngest Vice President to ever be appointed to the World Bank at 36 years old. A Deputy Managing Director at the International Monetary Fund between April 2011 and March 2014, in August 2014, she became the Deputy Governor of the Bank of England's Markets and Banking department, where she remained until February 2017. In September 2017, she became the 16th Director of the London School of Economics. She also has a number of publications on economic integration, labor markets, and gender-related subjects.
"Nemat Shafik – Biographical Information". 2014. International Monetary Fund. https://www.imf.org/external/np/omd/bios/mns.htm.
"Nemat (Minouche) Shafik". 2017. Bank of England.
http://www.bankofengland.co.uk/about/Pages/people/biographies/shafik.aspx.