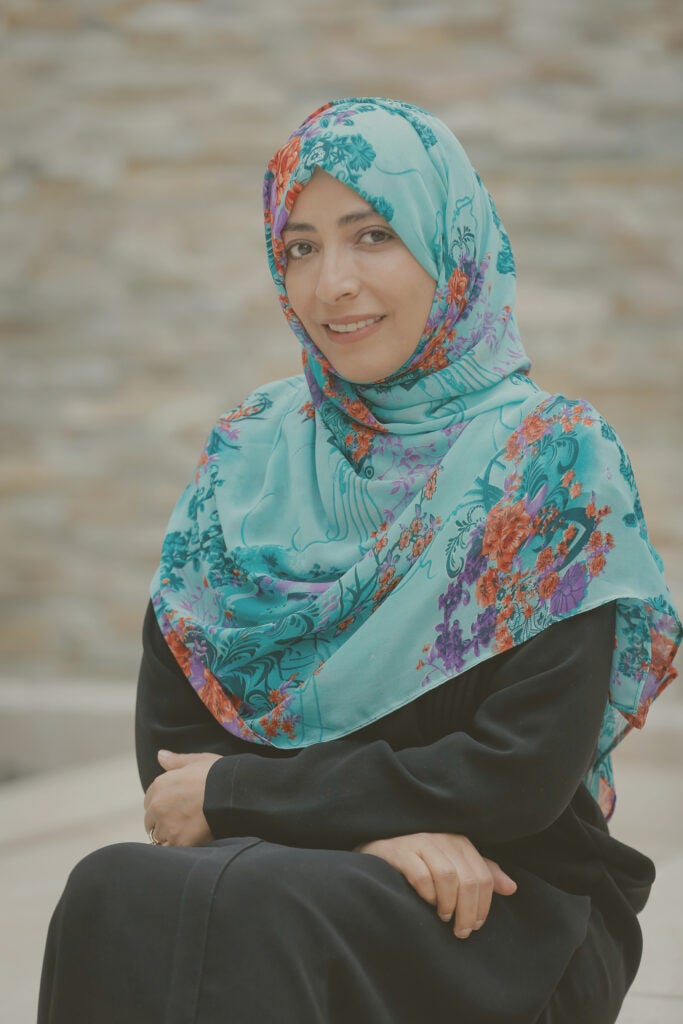 A politician, journalist, and human rights activist who was the first Arab woman to ever receive the Nobel Peace Prize in 2011. In 2005, she co-founded an organization named "Women Journalists Without Chains", which advocated for the media's freedom of speech and expression. In 2007, she began organizing protests against the government's corruption and injustice. She is nationally referred to as "Iron Woman" and the "Mother of the Revolution" for her role in inspiring demonstrations in support of the Arab Spring and overtly opposing President Ali Abdullah Saleh's regime in Yemen.
"Tawakkol Karman". 2017. Nobel Women's Initiative. Accessed June 10.
https://nobelwomensinitiative.org/laureate/tawakkol-karman/.