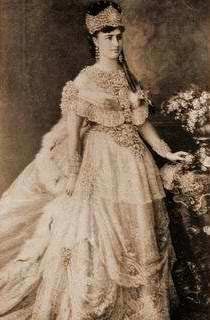 Khedive Ismail's daughter who donated land for the establishment of Cairo University. She was publicly recognized for her social charity efforts and for understanding the need of establishing a higher education institution for Egyptian youths. In response to a fundraising campaign, Princess Fatima provided 661 feddans in the form of a waqf (endowment), and donated 6 feddans of royal land in Dokki, Giza. She additionally donated 18,000 Egyptian pounds for the institution's construction, which was completed with the university's inauguration in 1908.
Noshokaty, Amira. 2017. "Princess Fatma Ismail: The Woman Behind Cairo University".
Alahram Online. http://english.ahram.org.eg/NewsContent/32/1168/259505/Folk/Inspiring-Women/Princess-Fatma-Ismail-The-woman-behind-Cairo-Unive.aspx.