HER ھِيَ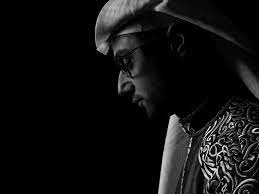 By: Othman Khunji
Three multimedia installations that discusses the different societal scenarios in which females can be held back in, due to their gender or society's reaction to their goals and ambitions. The aim is to target new schools of thought by instigating a platform for dialogue and debate, through which women are given a fair chance at expressing their strengths, capabilities, skills and be as involved within the community.
HER I ھِيَ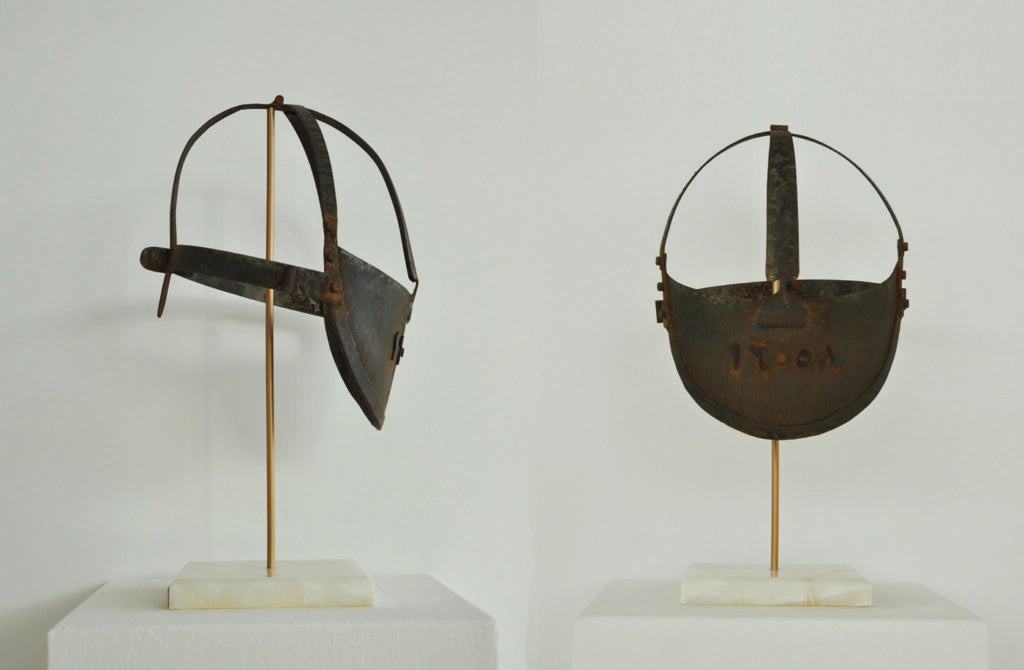 Inspired by medieval art, my interpretation of a torture mask, one of the tools used for behavior correction in mental asylums in the older times, in order to put women in their places. Back then, names and identities of women who were put away, were unspoken off. The four digits engraved on the mask indicate the verse and Sura numbers from Surat Al Nahl, from the holy Quran:
وإذا بشر أحدھم بالأنثى ظل وجھه مسودا و ھو كظیم
translation: 'when a father is informed in being granted a daughter, his face turns dark and innerly conceals the grave shame that has come upon him'
Year: 2017
Medium: Steel, Marble, Acid
Dimensions: 50 x 15 x 15
HER II ھِيَ
A critical piece which expresses how for centuries religion has played a vital role in depicting a woman's place in society. A woman shouldn't simply fit into an imaginary mold and blindly always come in second, due to people's personal interpretation of religion, or religion being abused for an individual's personal gain. We are human, none superior to the other, we shall solely be judged on our actions,and certainly notbased on our gender.
Year: 2017
Medium: Stainless steel, Marble,3D printed ABS plastic
Dimensions: 48x20x80
HER III ھِيَ

A critical piece, that expresses the sole restriction to a woman's fate in our society, is our own words. We underestimate the value and power our own words can have, which can easily be misinterpreted, and lead to false accusations that result in ruining a woman's reputation and well-being.
Year: 2017
Medium: Metal, Stainless steel, Marble,3D printed ABS plastic
Dimensions: 13x20x80
---
About Othman Khunji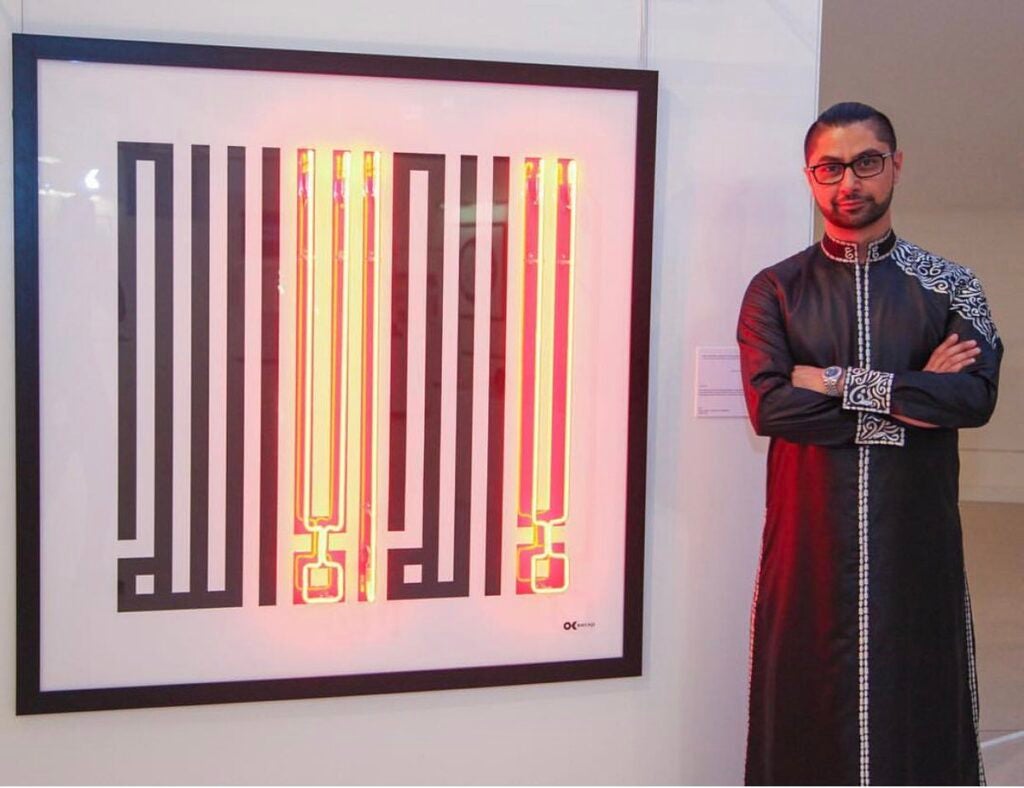 Othman Khunji is an interdisciplinary conceptual artist. His work ranges across the fields of product, and interactive installation design. The social behaviors, triangulating how the relationships between religion, culture, and society can be expressed through the language of design are his particular areas of interest. Whether educational or critical, evocative or reminiscent, his interactive creations invite a reawakening and exploration of social justice issues that will establish platforms for dialogue in the hope of generating new progressive schools of thought.
A graduate of Master in Fine Arts in Design Studies from Virginia Commonwealth University, Othman's studies include his latest publication, RITUALS, Our Past, Present & Future: Glimpses of Islamic Enrichment and its accompanying collection, The Five Pillars of Islam. Living between, Bahrain, Dubai, Colombia and Qatar, Othman has gained knowledge of various international languages of design. As an extrovert chameleon, his commitment to and perseverance in this field of art and design have resulted in press recognition both locally and internationally, such as Harper's Bazaar, Brown Book, Scarab and Domus to name a few. Additionally, his work has been showcased in Paris, Milan, Chicago, London, Berlin, St. Petersburg and all over the Middle East, in prominent venues such as The Grand Palais, The Triennale, Saatchi, Rabouan Moussion, The Manege, Kraftwerk, Bahrain National Museum, Qatar Museums, The National Gallery of Fine Art, The Shangri La, The W, Alon Zakaim, Menier, Sullivan, and Sheikh Faisal Al Thani Museum. In addition to events such as Paris Design Week, The Fuorisalone, Milan Design Week, The New York Times Art for Tomorrow Conference, Design Days, Amman Design Week, Dubai Design Week, The Nuqat Conference and Zayed University Middle East Film Festival.
Othman is a VCU 10 Under 10 Award winning artist, and a certified member of Sapri Bridge Oriental Design Week, Fuorisalone co-founder of Asia Design Pavilion at Milan Design Week and an official member of the Milan Fuorisalone Commission. He has worked with local and international organizations such as Studio Banana, Virginia Commonwealth University, Brown University, Kings College of London, French House of Design, and Qatar Museums.